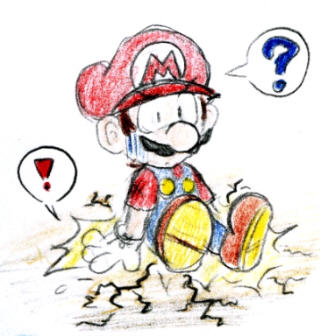 By frantically jumping onto the hole trying to cover up your work from the security guard, you've caused the surrounding layers to break. *Thud*
"Hey!" the Pianta shouted realizing your escape plan!
You immediately resumed burrowing while the Pianta sounded the alarm.
"ATTENTION ALL UNITS! THE PRISONER IS ATTEMPTING A BREAK OUT! DON'T LET HIM ESCAPE!! "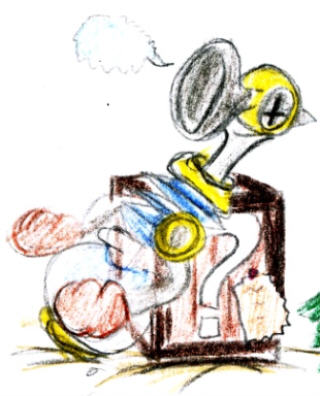 After emerging from the grainy surface you strangly enough find FLUDD lying on the sand with a letter and a box next to it.