The hole was covered. You sit in front of it just to make sure that it was really out of sight. A cloaked person who came to your cell stares at you.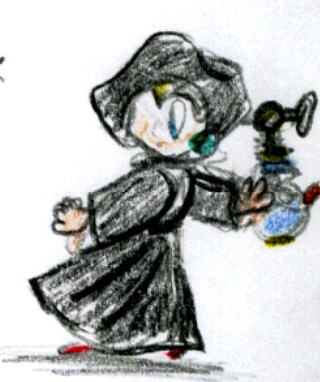 "Mario!" a familiar voice rang in your ear.
"Peach?! Is that you?!"
"Shh!!" She hushed and handed you a Flash Liquidizer Ultra Dousing Device between the bars.
"FLUDD. But.."
"You must get out of here and-."
The prison alarm went off.
"Please be careful Mario. I will await you at-"
"Over here!" A guard shouted. Peach had no choice but to leave. You better make a decision.